Photo Gallery - Misc shots
Welcome to my gallery.

Here you can find just a few of my favorite random photographs.

I have many pictures to go through and add, so be sure to check back.

Please keep in mind that these pictures belong to me, and are a part of my life. I have no problem with anyone saving these images for their own viewing, but I do not consent to any of them being used beyond that purpose.
---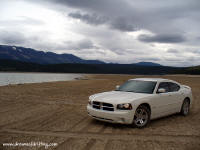 Christine's new car. 2006 Dodge Charger R/T