AE86 Clutch Master Cylinders

---

If you ever notice it's difficult to shift gears, and/or you seem to be low or missing all the fluid in your clutch master reservoir, and/or the firewall is wet in behind your clutch pedal under the dash, it's probably time to get a clutch master cylinder.

For some unknown reason, Toyota in all its wisdom decided to keep selling the original or "early-style" clutch master, even though they updated the design to improve on flaws found with the first.

The picture below shows why the newer or "kouki" clutch master is the better unit.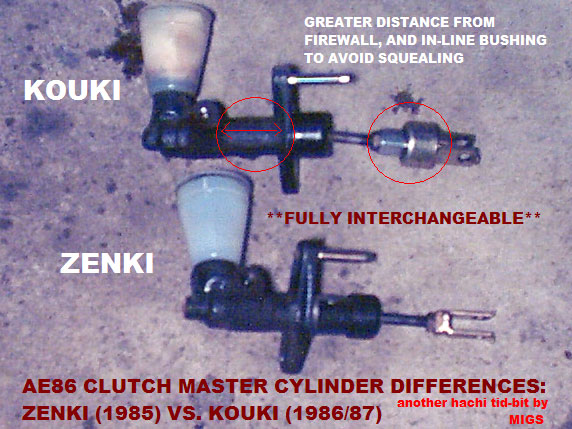 But what does all this mean?

BUY THE KOUKI or 1986-1987 MASTER CYLINDER BECAUSE IT'S THE UPDATED and BETTER PART!

---

Dreams of Drifting Copyright © 01/2000 Chris Migallo

all rights reserved